At Nornir (my company), we think that ultimately the future IoT architecture will be the web itself. We believe that Ted Nelson's hyperlink concept is still the best way to address content specifications in a decentralised system. And we believe in Sir Tim Berners Lee's methodology to interconnect all devices, objects and artifacts by using a common language for machines that humans can understand. We believe in the World Wide Web.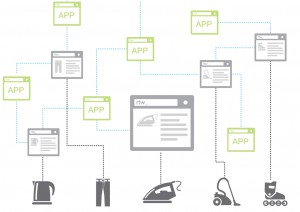 But we also believe that the web is still in the beginner stage. Web today consists of structured information that we humans understand. It also consists of information that allows us to structure communication with machines. The problem is only that machines are so much better than us in communicating and it is so much faster than us in handling messages.
Another important element is that the machines do not care about pictures, status and emotional life. While we humans search for a new cake recipe – billions of machines are sitting put – waiting to have something to do. They are bored. If we want to live among machines, we need to give them identity and personality. The Semantic Web is created for us humans to define the nature of our machines. It is a language that can define the machines DNA. The only thing that is missing. Is the soul. The machine need an engine that brings them to life.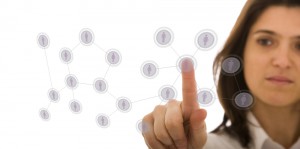 Nornir Technology brings machines and smart objects to life
Machines are not interested in historical data (information). They are interested in the data, real-time data, what we in Nornir call the Real Time Web. Kevin Kelly once talk about the web becoming one common brain. If you haven't seen this classical TED presentation you should do it now. It is one of the best tech presentation ever.
Today, intercommunication is done using web servers, middleware and centralisation of data. All communication is done against structured data using some form for programming language (API). The data is then persisted (stored), mostly to satisfy humans since they is so slow reading messages. Also data and information is not separated in the network. For humans, historical data is the information. While for machines, data is their nerve cells. When the data has been consumed or trashed in the network, the data becomes waste (garbage). Machines do not care about historical data the same way humans do. Ideally, a machine network is without an database.
The web today is built around data centres and cloud hubs. Making it difficult to establish a good relationship with machines. Data that could be shared with the rest of the network is going to waste into databases. There are billions of waste depo around the world. Most of them are hiding behind domaine names originally designed to share data across the web. In addition, some of these depos (cloud and platform systems with API interface) is using architectural principles that suppress them to scale and become global entities.

Living among machines
Future human-machine society consists not only on humanoids who live with us humans, but also small sensors integrated in products, equipment or "clothing". Thousands of small sensor represents the "body" of the machine and the machine´s brain is the web where services are linked together to provide the generic "personality" that can be shared among humans in various contexts.
Future networks for sensors will expand human senses to extremes. Sight, smell, hearing, taste and touch: These are all the senses as machines extends through sensors such as infrared cameras, gas, microphone, moisture and vibration.
A machine has intelligent online brain based on how domains are linked together and sensors is his body. We have always had a notion to create machines into robots that resemble ourselves. So-called humanoid. But there are a few more years before we see these robots off the shelf. Small sensors without arms and legs give us a softer introduction to robotic age and can seamlessly integrate into physical products like furniture, textiles, streetlights and cars. There will be free flow of data between sensors from different networks globally. These data are processed by AI domains (Artificial Intelligence) which then controls the local apps. A sensor may share data with multiple users and the readings will not draw more energy from the product even if it sends data to billions of users simultaneously. We are moving towards a society where robots get an identity and where the "brain" is defined on the web. Each sensor is super intelligent thanks to the "brain" that is a collective of different providers worldwide.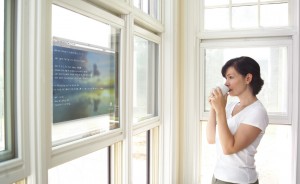 To manage access control, human/machine -protection, and ensure data integrity in a open Linked Data network, Nornir offers a new web-BIOS (Basic Input / Output System) named Synx. Synx enables the use of bidirectional linking between different networks. It is possible to integrate sensors from different networks across protocols and network carriers. Synx also handles ownership and access control throughout the network. Synx is a new generation distributed kernel that bring life to machines and an opportunity for domain owners to create new operating systems and services that unify them with the rest of the world from day one.
So that ends my blog on my startup company Nornir.